Cloning Case Study with MX
This case study shows a Cloning Benchmark that JobPiper created for MX
for the purpose of cloning top employees.
About JobPiper's Cloning Benchmarks
The goal of a Cloning Benchmark is to give you the information you need to hire more people like your top performers--in other words, "clone" them. Data is gathered from employees through online surveys. These surveys assess various attributes (e.g., Candidness, Assertiveness, etc.). Survey data is analyzed to produce the Cloning Benchmark and compare an individual's survey results to that benchmark.
About MX
MX, headquartered in Provo, Utah, is a leading provider of omnibanking technologies.
Step 1: A look at the Top Performers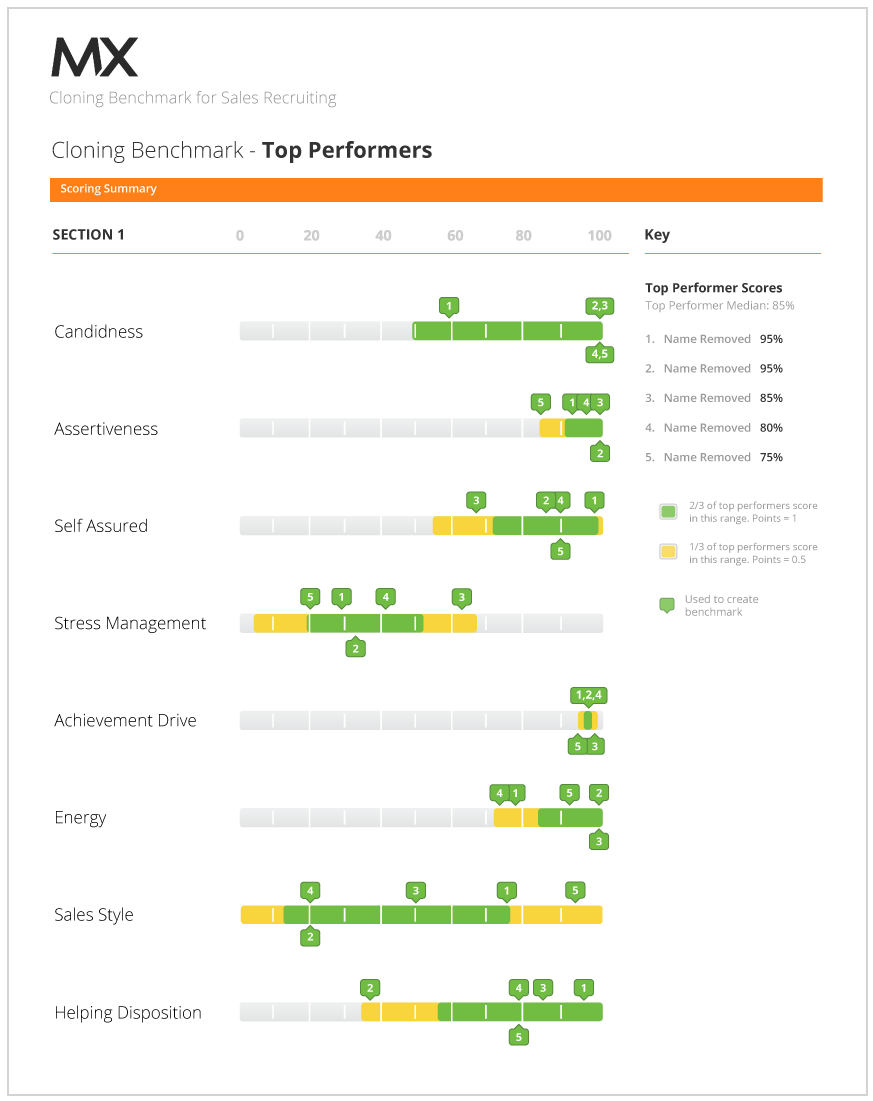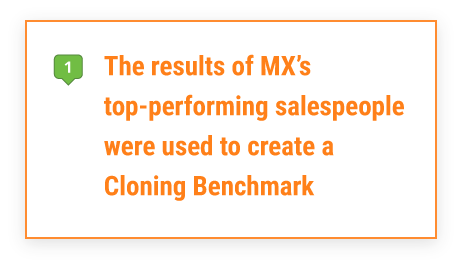 Step 2: Comparing the Low Performers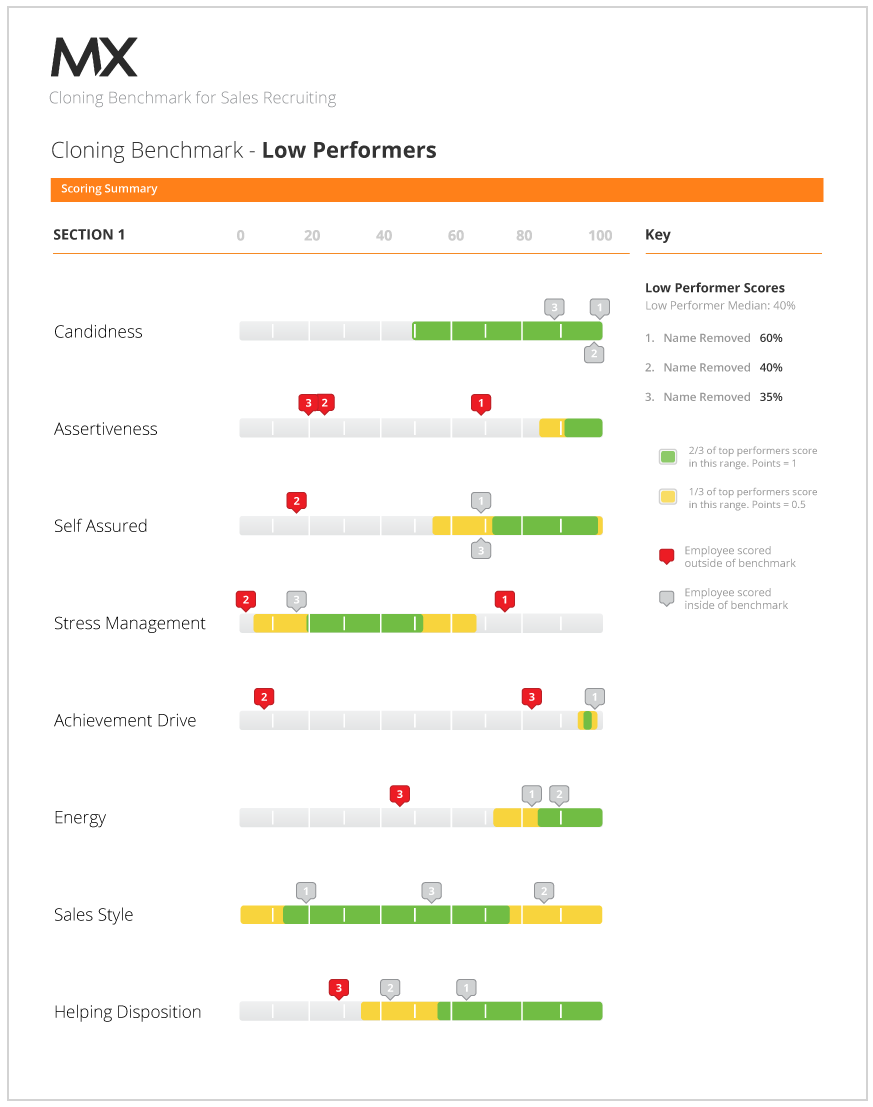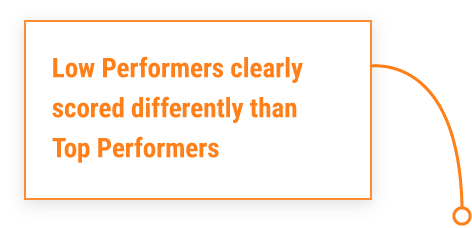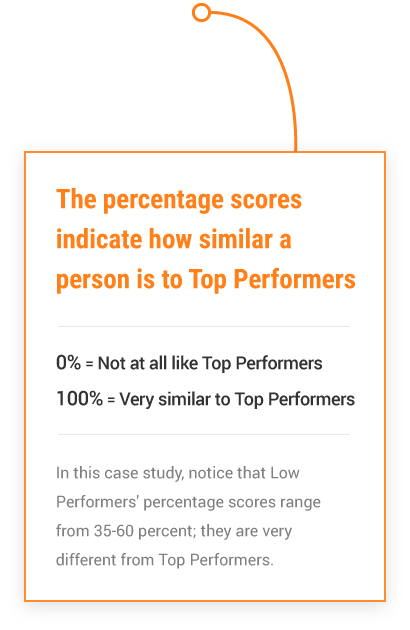 Step 3: Comparing New Employees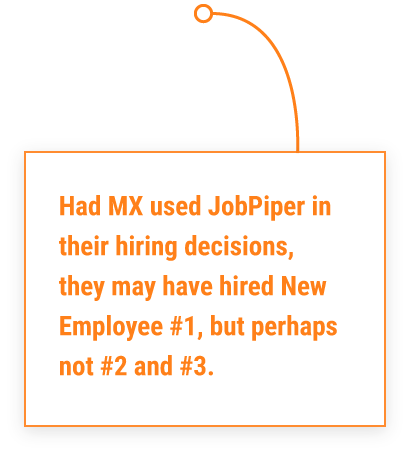 Step 4: Diving into the Attribute Descriptions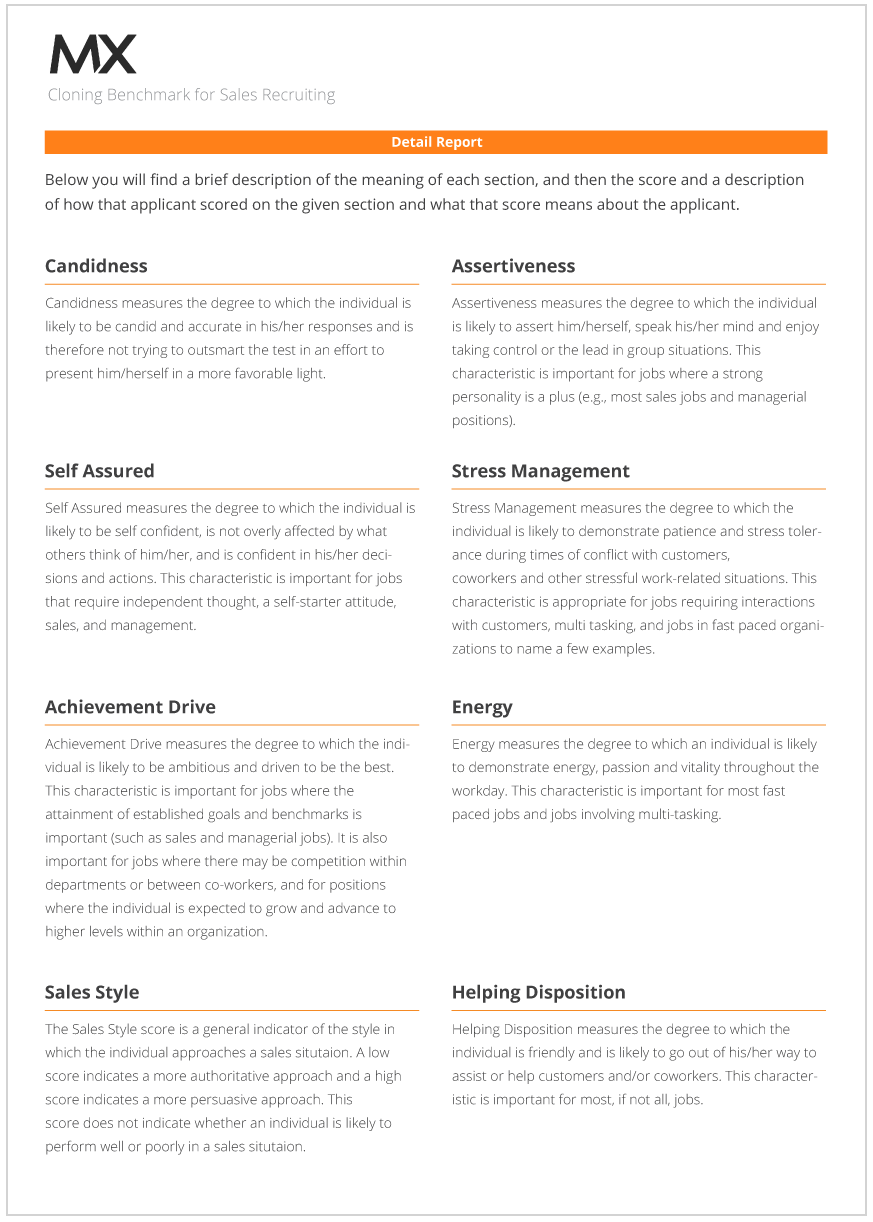 Clearly, MX's Top Performers scored differently than their Low Performers.
This verifies that MX's cloning benchmark is accurate.
"Hiring people based on matching attributes [like JobPiper's cloning method] is exactly how I want to build a sales team."

Chad Perry
EVP Sales at MX
Get Started for Free
Start the cloning process
JobPiper is a platform for "cloning" your best employees: discover patterns in
your top performers, then hire people that share the same traits.
Use JobPiper completely free to profile your employees and discover patterns in top performers.